GALLERY
All images Copyright of MASK. All rights reserved.
Reproduction without MASK's permission is prohibited.
Please contact us and we will be happy to give you a
permission to reproduce any of the below images.
______________________________________________________________________
May 2011. MASK's KENA (Kenyan Emerging National Artists) GROUP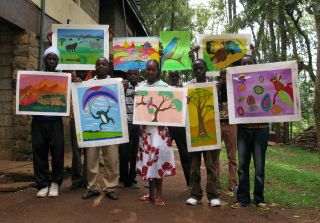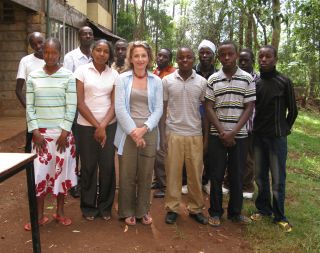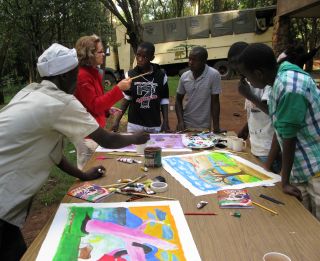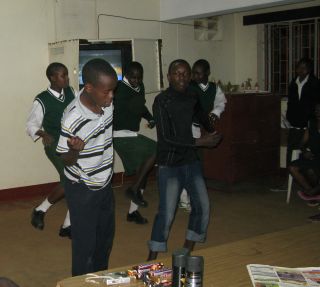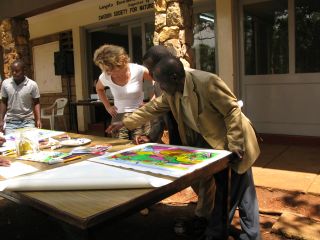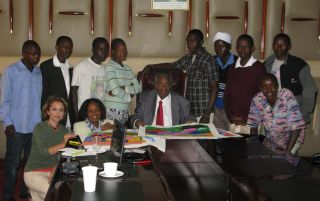 BY ARTISTS:
BENSON KINYANJUI, 16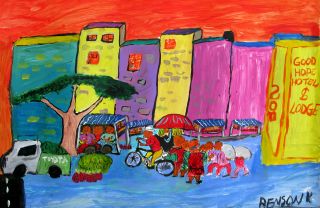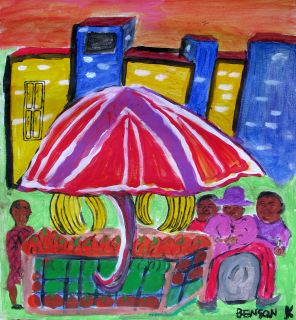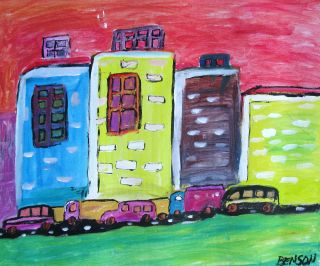 JOHANA MBATIA, 19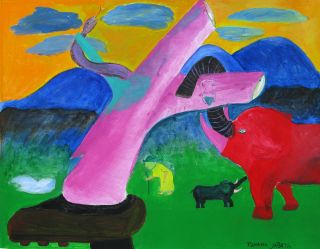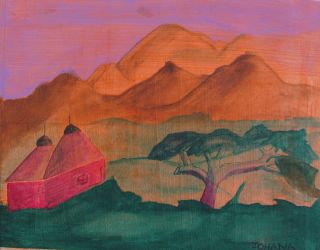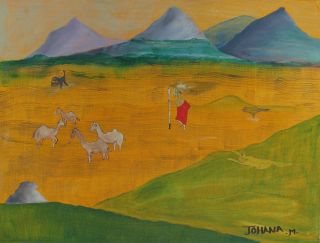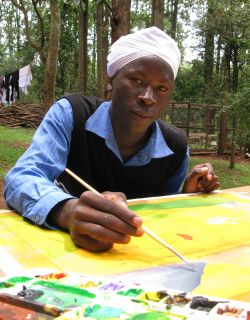 JAMES KARENJO NDUNGU, 18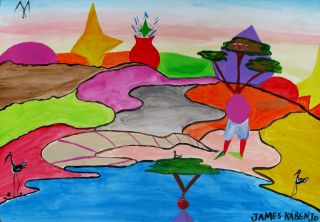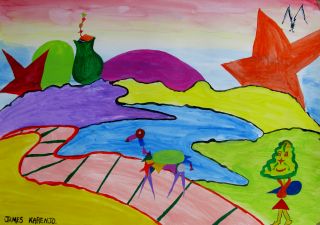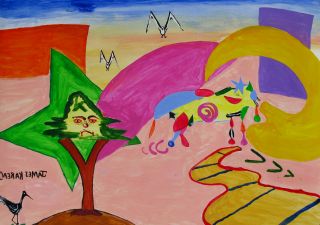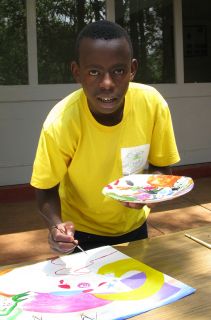 NAFTARY IRUNGU MAINA, 20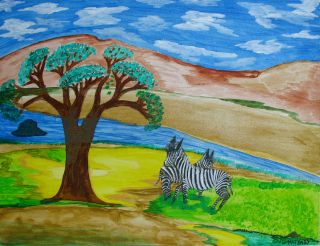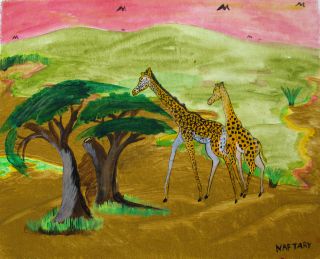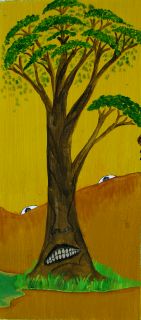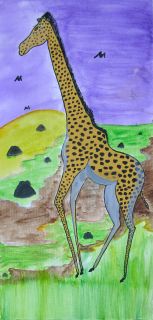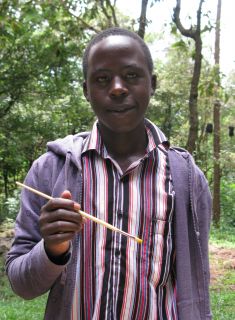 JOEL GATUA, 20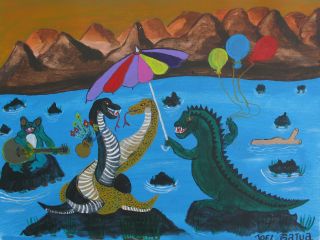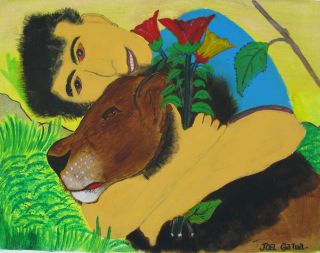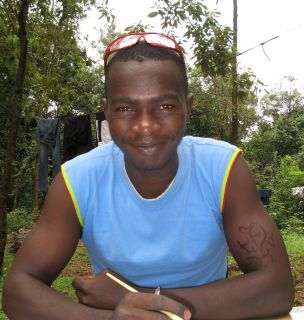 BUKSHA, 17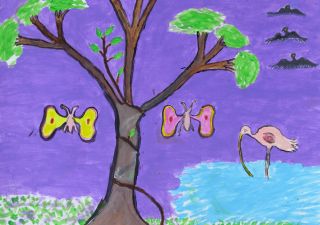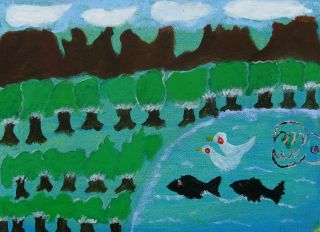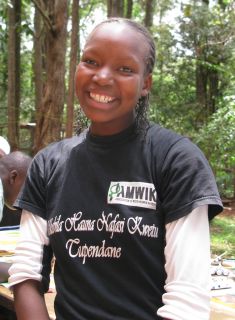 JAMES IRUNGU KUNGU, 18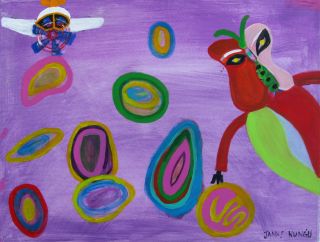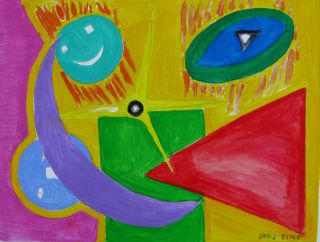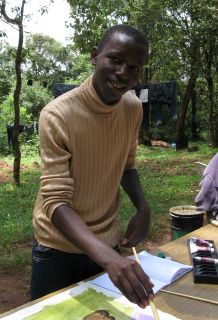 JULIUS KIPLETING KIHENJA, 19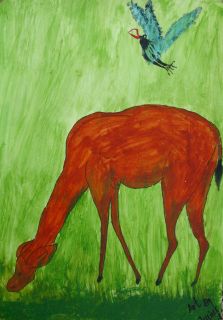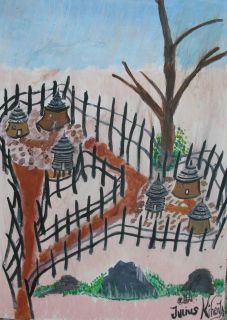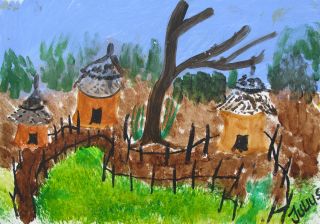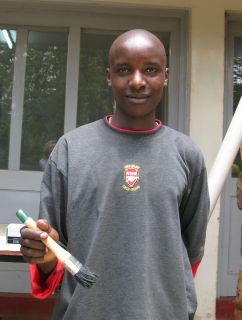 PATRICK MWAURA, 20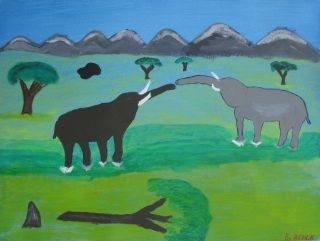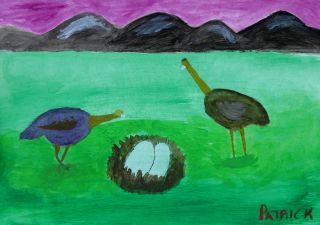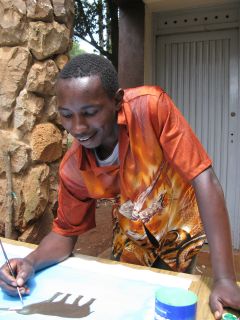 2 February 2011- 3 March 2011
MASK's exhibition at Education Room, Saatchi Gallery, London
online here: http://www.saatchi-gallery.co.uk/schools/education_room.php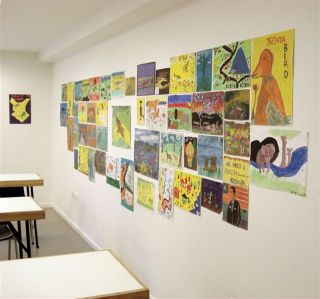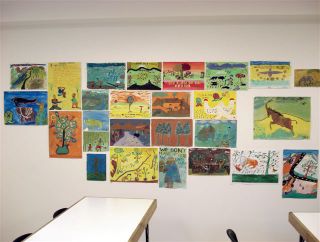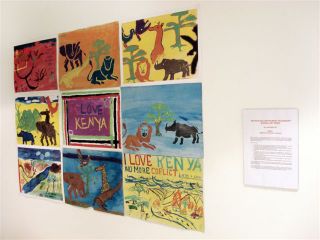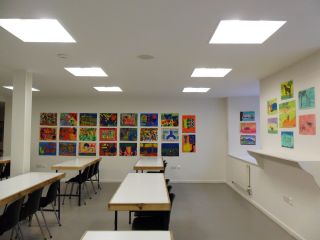 January 2011
MASK is shown as one of the short-listed schools at Saatchi-Sunday Telegraph School Prize at Saatchi Gallery, London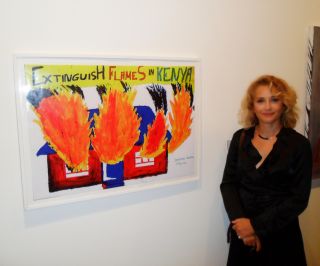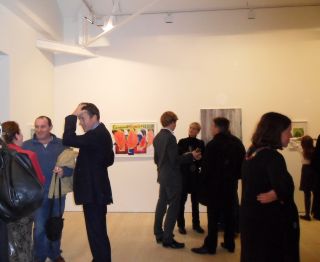 25 August 2010
Mask's exhibition at RAMOMA, Nairobi. 25th August- 25th September 2010
Exhibition of the artwork by MASK's children, 'KENYAN YOUNG ART'
at the Rahimtulla Museum of Modern Art (RaMoMA),2nd Parklands Avenue, Nairobi, Kenya
This is the first ever exhibition of emerging young Kenyan artists at RaMoMA. Four years ago, MASK began
a living revolution of Arts in Africa.
We engage with young people in rural Kenya and provide them with opportunities to discover their artistic creativity. We welcome all levels of creativity, but some true talents have already emerged!!! The exhibition consisted of 3 main topics: 'Kenyan Young Peace Ambassadors', 'Painted Sounds',and 'Beautiful Kenya.'
SEE MORE IN OUR EXHIBITIONS SECTION, including Mary Collis introduction speech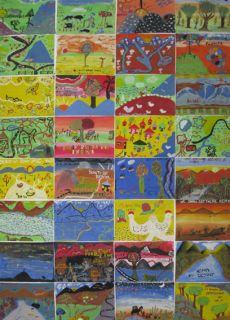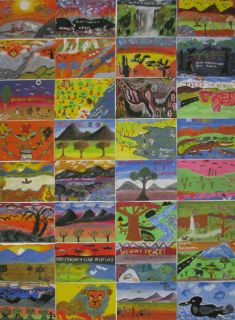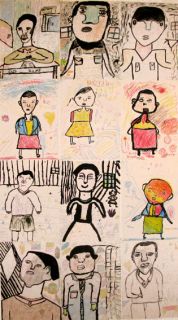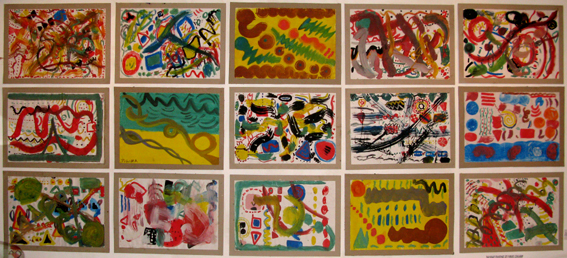 March 2010. Abstract Paintings: painting the sounds
CLICK OF PICTURES TO ENLARGE
Children of Lariak Secondary School, Sipili School for the Deaf and Githirwa Secondary School painted the
sounds of a drum. This is their first attempt at abstract painting. The sounds were translated into brush marks, colours, and shapes.
2010. "Hope"
CLICK OF PICTURES TO ENLARGE
By our children of our art clubs at Naivasha and West Laikipai schools.This exhibition was held at the Kenyan
Embassy in Paris. see more exhibitions
2009. "One Year After the Conflict"
CLICK OF PICTURES TO ENLARGE
In early 2008, MASK worked with child victims of the Kenyan post-election violence in displaced persons'
camps in Nakuru town and schools in Laikipia. Children had been traumatised by witnessing people being
killed and their houses set alight. They hid in the bush, scared and hungry for days. Some lost their parents
and now live with their siblings in over-crowded huts with their relatives who cannot feed them or pay for their schooling.
In the refugee camps, a few possessions covered by a plastic sheet have become their homes. In 2009, one
year after the conflict, children expressed their experiences and hopes for the future. The wounds are still open. Children want to go back to their lands and rebuild their houses. As a result of the conflict, famine and hunger became widespread in the country.
This became the biggest concern to children, and they strongly expressed their daily struggle for food in their paintings.
The exhibition 'One Year After The Conflict' is to be shown at The International Institute for Educational Planning (IIEP) UNESCO on 20-31 July 2009, and during the UNESCO General Conference in Paris in October 2009.
2009. Sipili Deaf children
CLICK OF PICTURES TO ENLARGE
Also see their work on the bottom of their page.
2009. Our 'best artists'
CLICK OF PICTURES TO ENLARGE
2008
Christmas Card Competition, November 2008

The winner! Congratulations to Joseph Mwai!
2008. "Beautiful Kenya"
This is our popular workshop. Children love painting their great country
2008. Post election conflict in Kenya
"What would I say to the Kenyan Government about the recent conflict?"
The children were asked to express their feelings and views on the recent Kenyan post-election conflict.
Some paintings were painted by child victims of the conflict. They are now displayed.
2008. The deaf children's work, ages 5-17
Workshops: "Best things"; "The worst things" (war, fighting); "What do I want to be when I grow up"