2014 MASK PRIZE
PRIZE-GIVING CEREMONY
NAIROBI UNIVERSITY, NAIBORI, KENYA, 22 MAY 2014
AWARD CEREMONY VIDEO: 1,5 min video: click HERE, 12 min video: click HERE
The prizes were presented at the Nairobi University on 22 May by Dr Manu Chandaria CBE, the leading African leading businessman and philanthropist.
He said: "Sirvival in the 21st century will be veery difficult, and without creativity is not possible".
Other guests included: Anthony Athaide, prominent art collector, and Colins Makunda, professor at the School of Art and Design, Nairobi University.
Curators: Elsardt Kigen, Watson Kanyi, Raymond Mutisya, fine art students of Nairobi University and Kenyatta University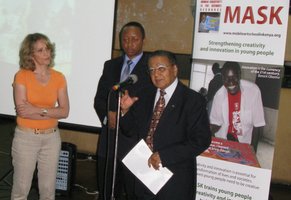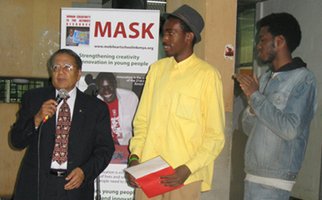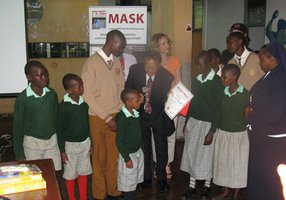 .