MASK's aims to contribute to: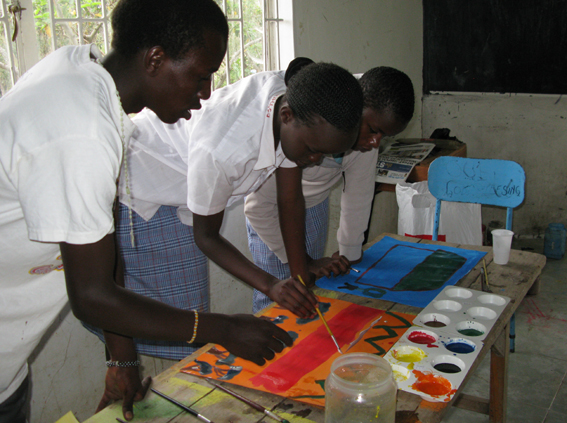 Young people's well-being

.

According to the latest research creativity is key to young people's sense of fulfilment and well-being.

Creative education fosters in young people: resourcefulness, initiative, the ability to cope with change and the ability to understand and express ideas, values and feelings.

It extends their imaginative capacities, raises self-esteem and motivation, and helps them to define who they are.
Employability of young people.

The business world is changing from mass production to innovation.

Academic qualifications alone will no longer guarantee work.

Employers now want people who can contribute in terms of novel ideas and solutions that add to profit.
Development of creative industries.

In the US, the creative industries are now the most powerful element in the economy, employing 6 million people generating $160 billion every year.

In the UK, the creative industries are the second largest sector after the financial sector, generating $90 billion and employing 1.7 million people.

Employment in the UK creative industries has grown by 34% in the last decade against a background of almost no growth in employment in the economy as a whole.
Eradication of poverty.

"Entrepreneurship is the most powerful force the world has ever known for eradicating poverty and creating opportunity" (US Global Development Policy of 2010).

Creative education is a key to developing entrepreneurial qualities - creating and undertaking

innovations

to transform them into economic goods - in young people.
Peace-building.

Creative education builds young people's confidence and skills for social innovation and leadership.

It develops empathy in young people that is the basis for education for peace.

It teaches multiculturalism and helps to mitigate the difficulties of inter-ethnical understanding.
Recognition of culture.

There is no development and growth without culture.

The word 'culture' implies growth and transformation.

Culture is the product of human creativity, anf thus creative education is intimately related to creation, recognition and the promotion of culture.